Service¶
Creating a Service¶
Now that you have OpenLP set up the way you want, it is time to put it to use.
Everything you need to display will be in the left panel called the Library, under their respective categories. Using the Library you can add new media, songs, images, Bibles or create a custom slide as discussed earlier in the Library section.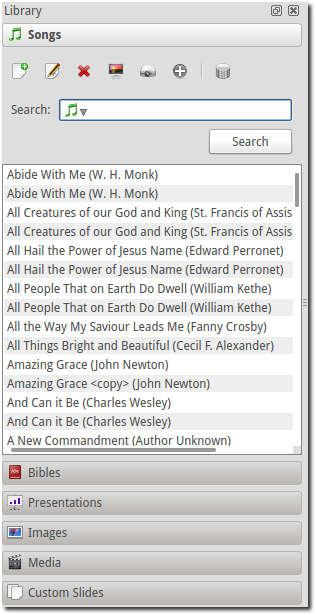 On the right side of your screen at the top is the Service Manager. Everything you want to display should be in the Service Manager and preferably in the order you want to display it.