iOS Remote¶
OpenLP gives you the ability to control your service from an iOS-based device. The following tutorial will describe how to install and use the application.
Installation¶
Open the Apple App Store and search for OpenLP. You should find the OpenLP Remote app. Install this app.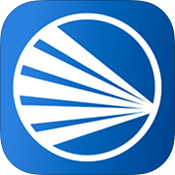 When you start the app, you will initially see the launch screen, followed by the service screen once the app has loaded.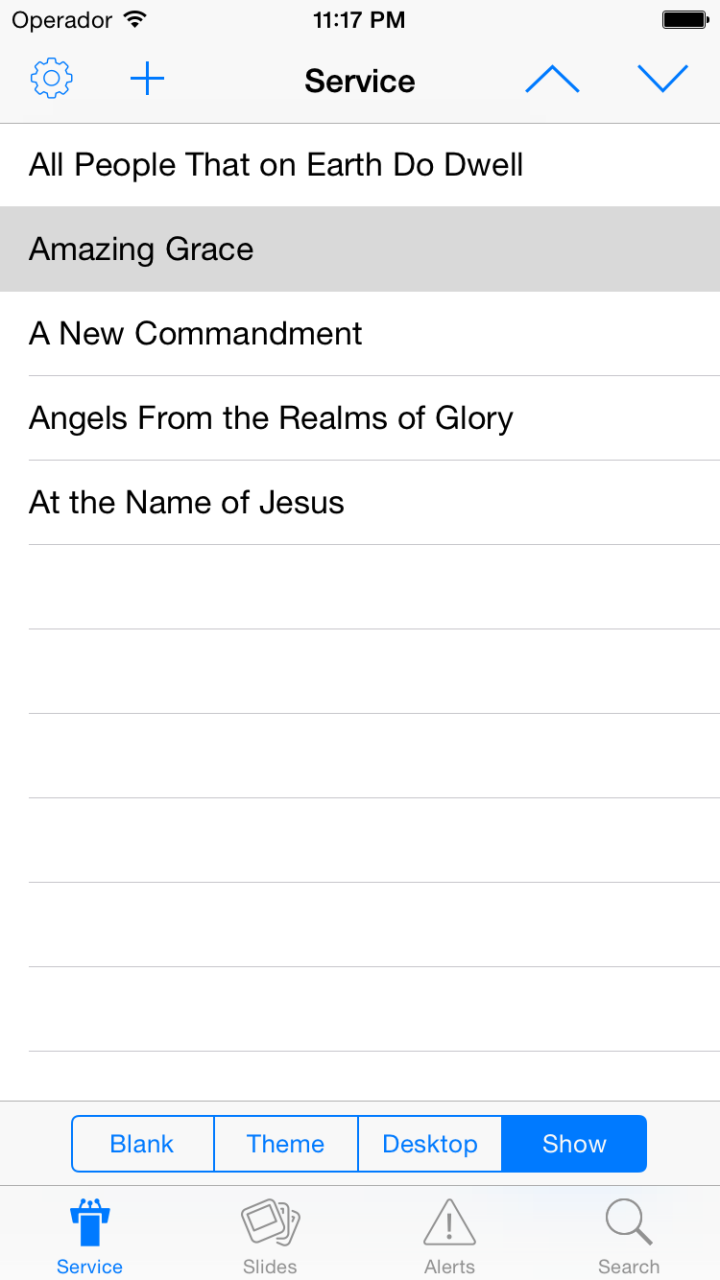 Settings¶
After the installation is complete and you open the OpenLP Remote app you will need to configure your settings. Open the settings by touching the settings icon in the top left corner.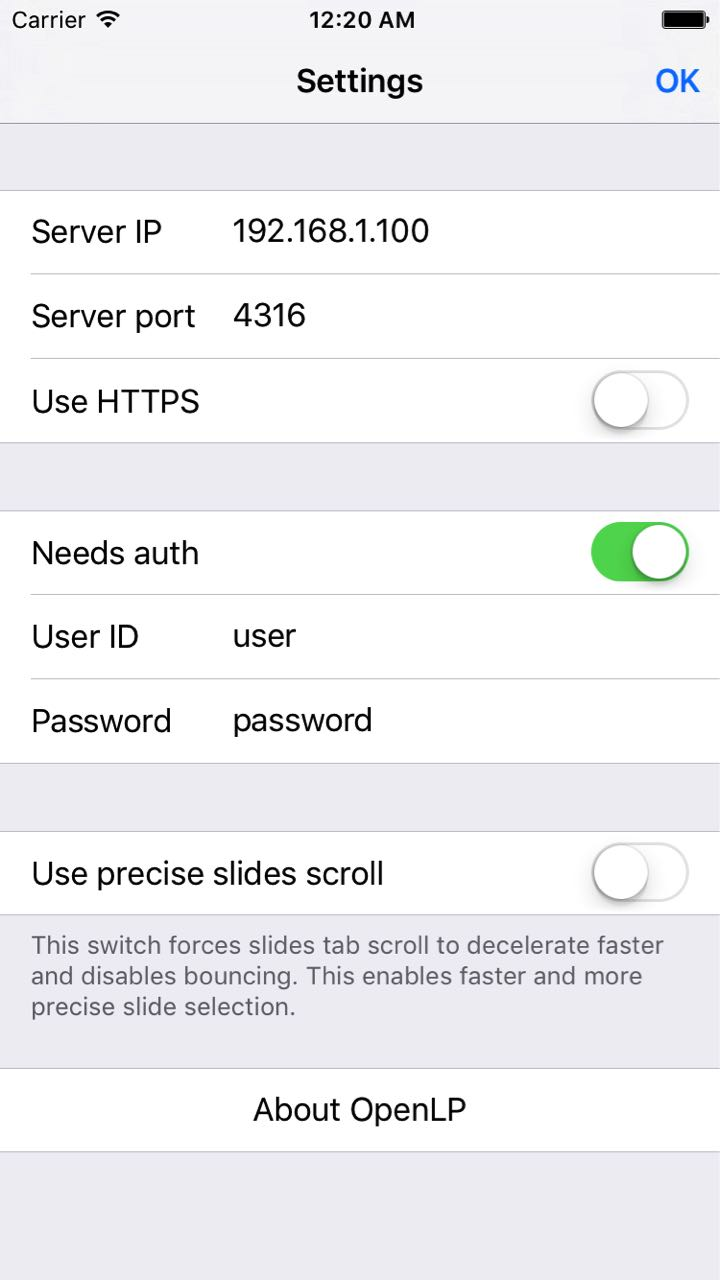 Server Details¶
You will need to configure the server settings you will use with your device. You can find these instructions and settings in the OpenLP desktop application under Remote Interface.
Note: To use the OpenLP Remote you will need to be on the same network as the main computer.
Server IP:

Enter the Server on IP address found in Remote Interface.

Server port:

Enter the Port number found in Remote Interface and enter it in the box. By default this is 4316.
Authentication¶
Needs auth:

Tap this switch to enable authentication. Authentication needs to be set up in User Authentication.

User ID:

Here you can enter a username used for accessing OpenLP remotely. This must be the same as set in User Authentication.

Password:

Here you can enter a password used for accessing OpenLP remotely. This must be the same as set in User Authentication.
Scrolling¶
Use precise slide scrolling:

By default, iOS's scrolling effects can make scrolling up and down the slides difficult. When tapping this switch you can turn iOS's scrolling effects on and off, which may result in more precise scrolling.
Using the iOS Remote¶
After you have completed the setup you are now ready to use the app. At the bottom of the app you can see the Service, Slides, Alert and Search tabs.