Configuring OpenLP¶
OpenLP has many options you can configure to suit your needs. Most options are self-explanatory and we will quickly review them.
To configure OpenLP, click on Settings ‣ Configure OpenLP…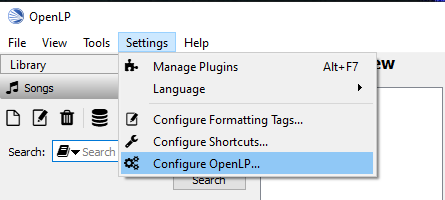 The plugins you have activated will have configure options. If all the plugins are activated there will be 14 items down the left side you can configure.