Dual Monitor Setup
The first step in getting OpenLP working on your system is to setup your computer properly for dual monitors. This is not very difficult, but the steps will vary depending on operating system.
Most modern computers have the ability for dual monitors. To be certain, check your computer's documentation. A typical desktop computer capable of dual monitors will have two of, or a combination of the two, connectors below.
VGA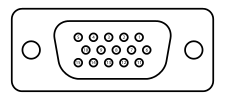 DVI

HDMI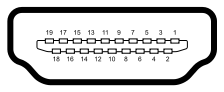 S-Video

A laptop computer setup varies slightly. Generally you will need only one of the outputs pictured above since your laptop screen serves as one of the monitors. Some older laptops may require a key stroke generally involving the Fn key and another key (labeled on the keybaord) to enable the second monitor.
A typical OpenLP setup consist of your normal single monitor, with your projector hooked up to your computer as the second monitor. With the option of extending your desktop across the second monitor, or your operating system's equivalent.
Special Note For Projectors Using USB Connections
Users have reported experiencing difficulties when using a projector with a USB connection. Third party software is often required to properly configure dual monitors. If possible, it is best to use a direct output (VGA, DVI, HDMI, S-Video) from your machine's video card. If a USB connection is your only option please consult the manufacturer's manual for instructions on a proper setup.
Microsoft Windows
Dual monitor setup is similar among all the currently supported Windows releases (Windows 7, Windows Vista, Windows XP), but does vary slightly from one release to the next.
Windows 7
Windows 7 has using a projector in mind. Simply connect your projector and press Windows+P.
The more traditional way is also fairly straight forward. Go to Control Panel and click on Display. This will open up the Display dialog. You may also bypass this step by a right click on a blank area on your desktop and selecting Resolution.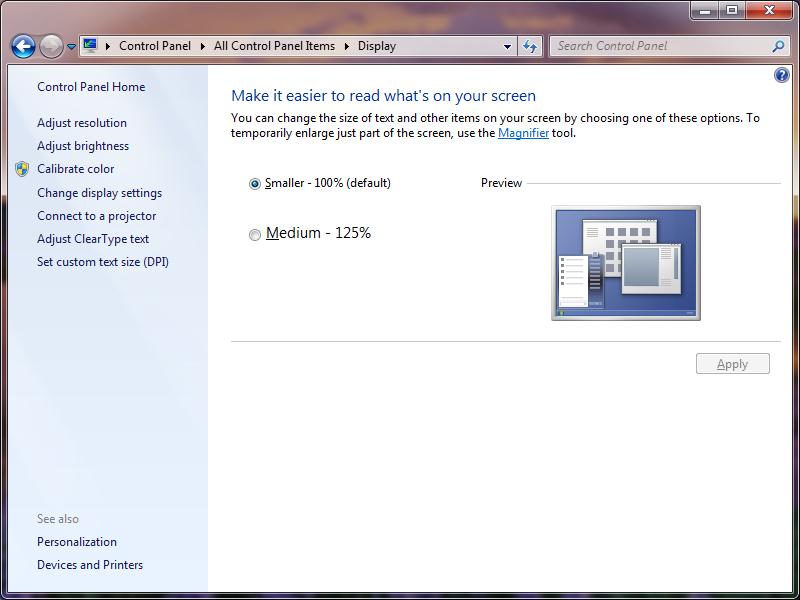 Then click on the Adjust resolution link in the left pane. Enable your projector and make sure that the selected value for Multiple displays is Extend these displays.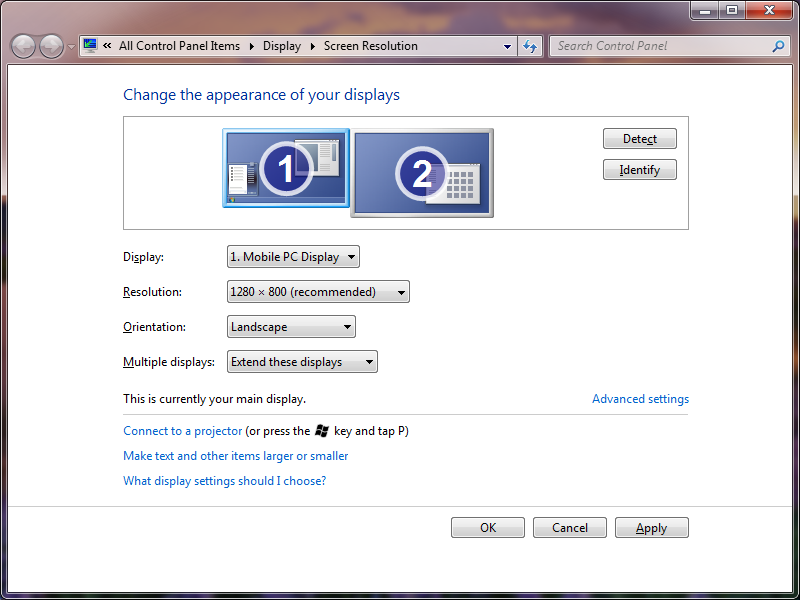 Windows Vista
From Control Panel click on Personalize, or right click a blank place on the desktop and click Personalization.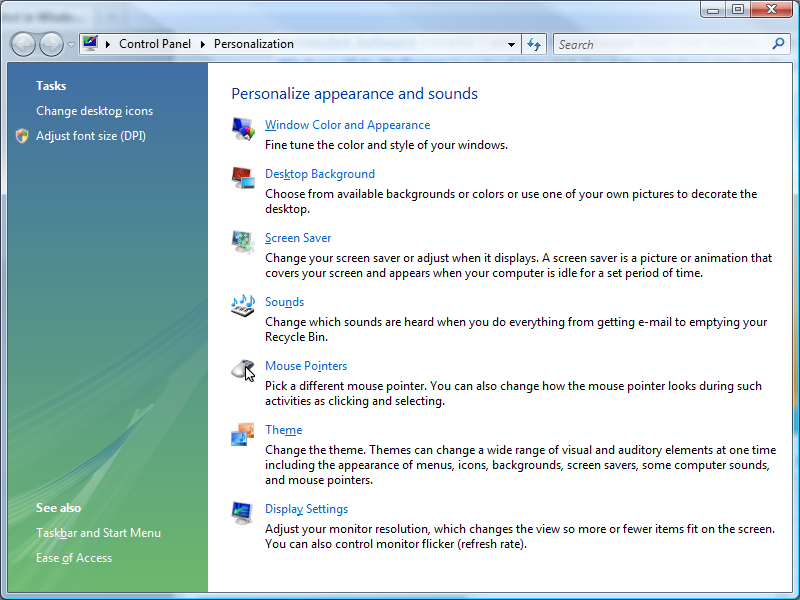 From the Personalization window click on Display Settings. Click on the monitor that represents your projector and make sure you have checked Extend the desktop onto this monitor.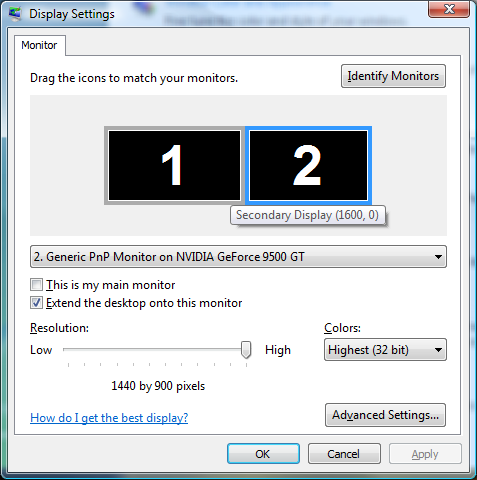 Windows XP
From Control Panel select Display, or right click on a blank area of the desktop and select Properties. From the Display Properties window click on the Settings tab. Click on the monitor that represents your projector and make sure you have checked Extend my Windows desktop onto this monitor.
Linux
Due to the vast varieties of hardware, distributions, desktops, and drivers this is not an exhaustive guide to dual monitor setup on Linux. This guide assumes you have properly set up any proprietary drivers if needed. You should seek out your distributions documentation if this general guide does not work.
Note to Ubuntu 11.04 Users: Ubuntu 11.04 uses the new Unity interface. It is recommended to use the Classic Desktop option. OpenLP and other applications requiring dual monitors may not work well with Unity due to issues experienced by other users with the Unity interface.